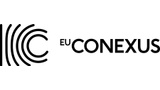 EU-CONEXUS
Spain, Valencia (ES) / Athens (GR) / Bucharest (RO) / Klaipeda (LT) / La Rochelle (FR) / Zadar (HR) / Cyprus (CY) / Rostock (DE) / Waterford (IE)
See a map
Plaza Almoina Nº 3, 46001 Valencia, Spain
About EU-CONEXUS
It is a transnational European higher education and research institution that covers the smart urban sustainable coastal development from a global point of view.
EU-CONEXUS partner institutions are located in France, Greece, Lithuania, Spain, Croatia and Romania:
La Rochelle Université
Agricultural University of Athens
Klaipeda University
Catholic University of Valencia
University of Zadar
Technical University of Civil Engineering Bucharest
Learn from the best
Enrol and be inspired by our team of specialist thematic researchers. Participate in cutting edge research in blue biotechnology. Learn from leading industry experts bringing real work experience into the classes. Tackling marine biotechnology challenges through multidisciplinary understanding.
Studies with no border – be part of something bigger
Study in European Universities from four different countries. Participate in trans-national research teams. Gain a Joint Masters Degree awarded by a European University Alliance and recognisable by six European Universities. Create your own European network for marine biotechnology. Custom-build your marine biotechnology career through four specialisation tracks.
International study campus
Enjoy a range of social and sporting activities. Experiment at least three different countries culture and lifestyles.
Excellent facilities
Students will have access to:
excellent lecture and university library facilities;
well-equipped laboratories for introducing professional tasks;
research facilities for integrated student projects.
Search and apply!